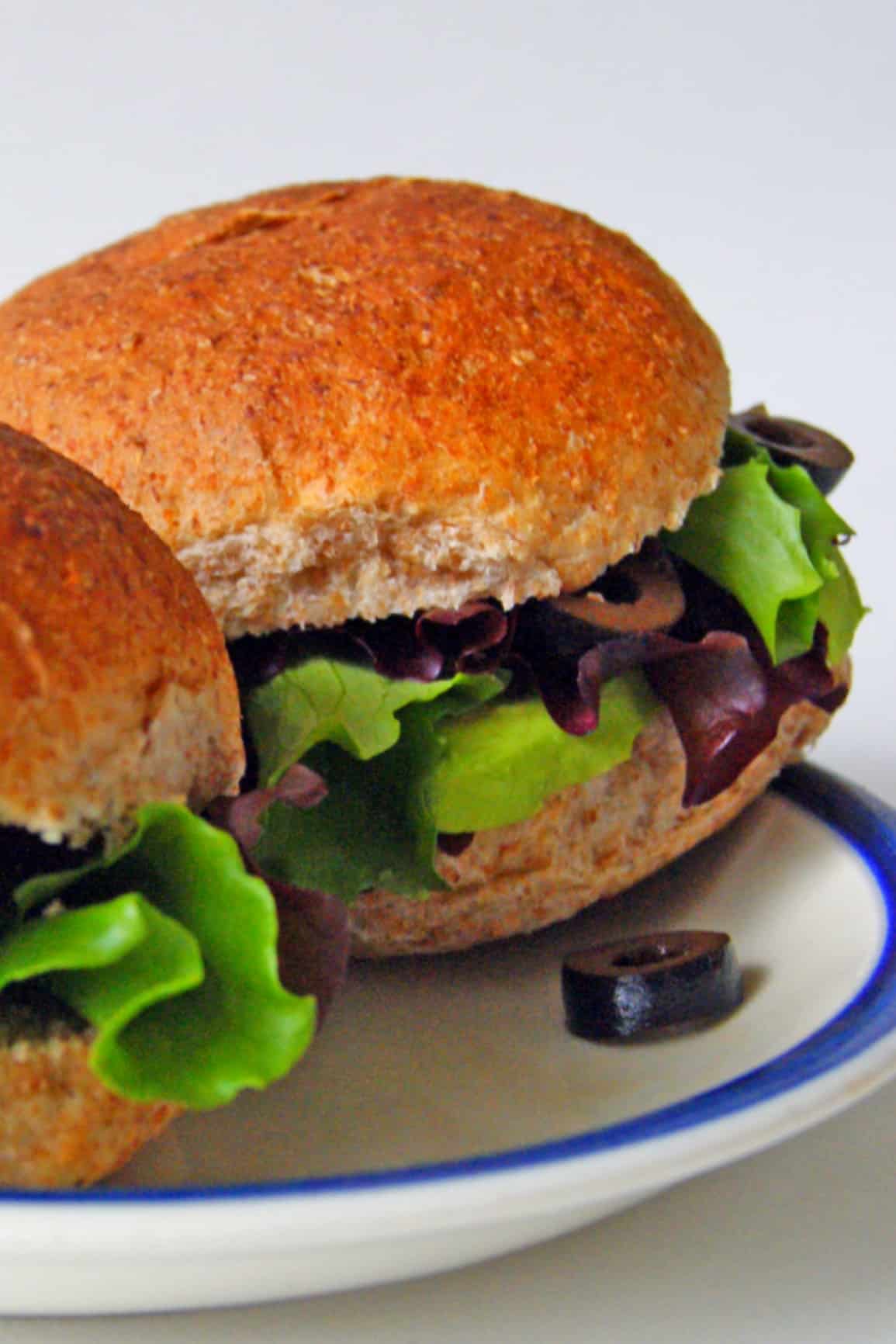 Apparently, it's sandwich season – or so my friends tell me. Usually, they're asking for vegan cake recipes for birthdays. But right now the sun is out and packed lunches, picnics and barbecues are on their minds … and the sandwiches and rolls that go with them.
Times are changing too, just about everyone I know is eating more vegan food or making food for vegans sometimes. So we need options, and now my blog has a new sandwich and roll category. I'm looking forward to it filling up with many delicious recipes, so watch this space!
But first things first, what is the perfect recipe to get things started? It's a great opportunity to showcase how good vegan food can be, so I want something delicious, healthy and simple to make – the essential features of a great everyday recipe. Easy is the key, It felt right these rolls should be made of easily available ingredients you can simply buy, slice up and assemble.
So here is sandwich recipe number one. It mixes rich, creamy avocado with fresh salad and a sprinkling of bold black olives. This result is rich flavours and fat from the avocado, and a bit of salt from the olives. A much more satisfying experience than the typical salad roll. A benefit of using avocado is you don't need margarine, the avocado adds all the moisture you need. With margarine out of the recipe, using a wholemeal roll easily makes this a whole food recipe. But any good bread will suit. I love using a crunchy sourdough or whole grain roll.
Summer Salad Rolls
Ingredients
3

large rolls

(each sliced in half)

1

large

ripe avocado

(peeled, stone removed and sliced)

handful

mixed salad leaves

2

tablepoons

black olives

(sliced)
Instructions
Slice each bread roll in half.

Inside each roll, place the avocado and olive slices first, then a layer of salad. Finally, place the tops.
Notes
Best eaten same day they're made.